Si fa presto a dire "ARTICOLO"
Vi avevamo promesso una sorpresa ed eccoci qui, a presentarvi la nuova iniziativa di The Pitch per il mese di novembre!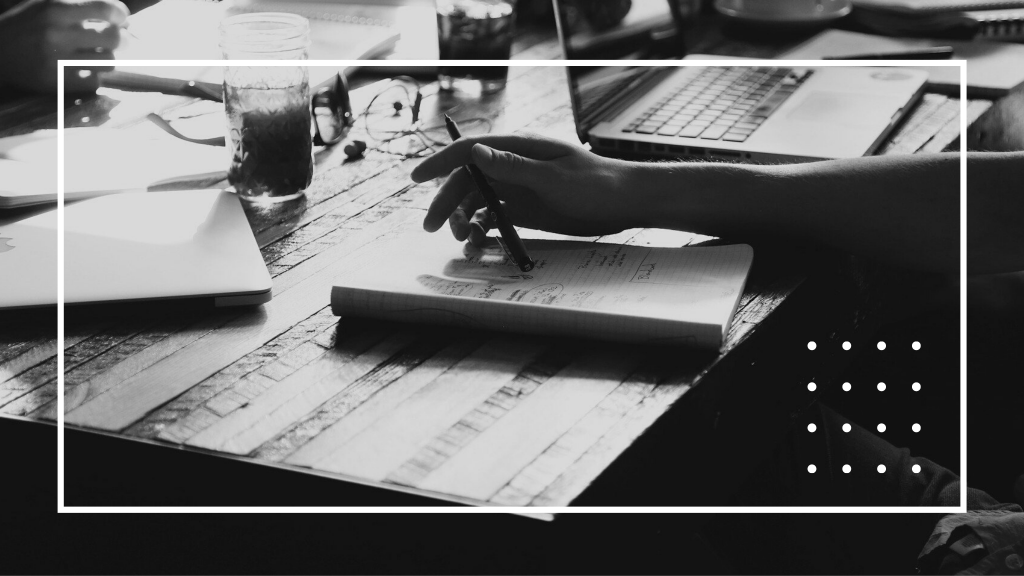 In collaborazione con Writers of Wonderland, una realtà specializzata in eventi e laboratori di scrittura, abbiamo deciso di organizzare "Si fa presto a dire ARTICOLO", un workshop online di 5 incontri per apprendere e/o affinare le tecniche fondamentali della scrittura giornalistica.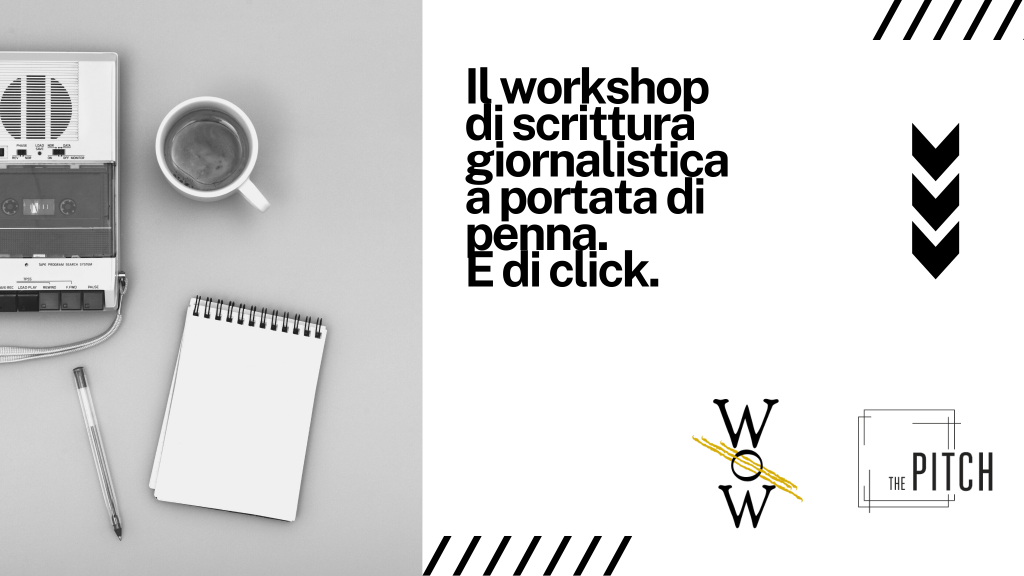 Ogni lunedì sera, dall'8 novembre al 6 dicembre, la scrittura creativa di Writers of Wonderland incontrerà l'esperienza giornalistica di The Pitch, col fine di fornirvi gli strumenti per produrre un'informazione puntuale ed efficace.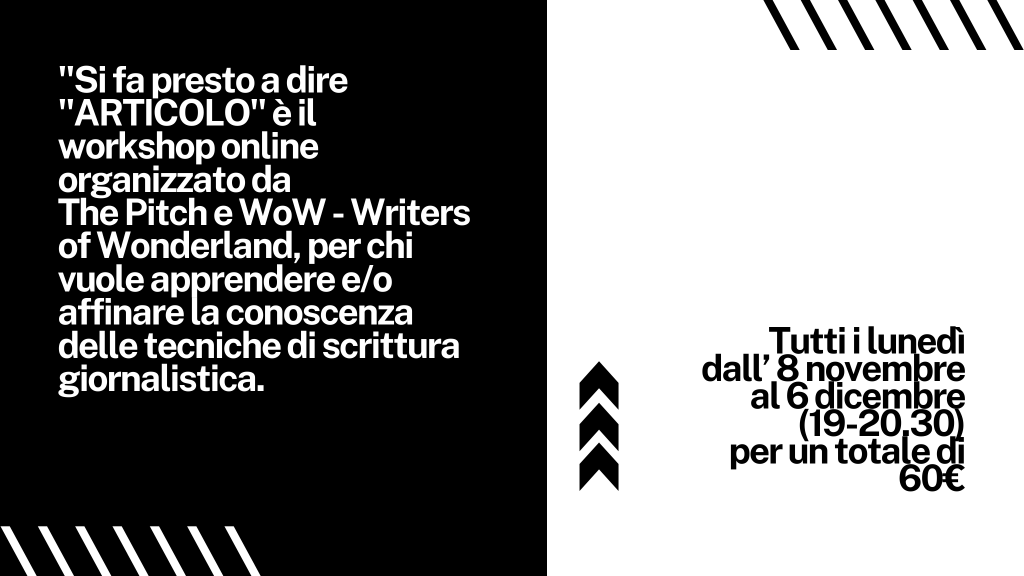 5 incontri, 10 ore di lezioni pratiche e una costante attenzione al vostro percorso di crescita e apprendimento. Il tutto per soli 60€!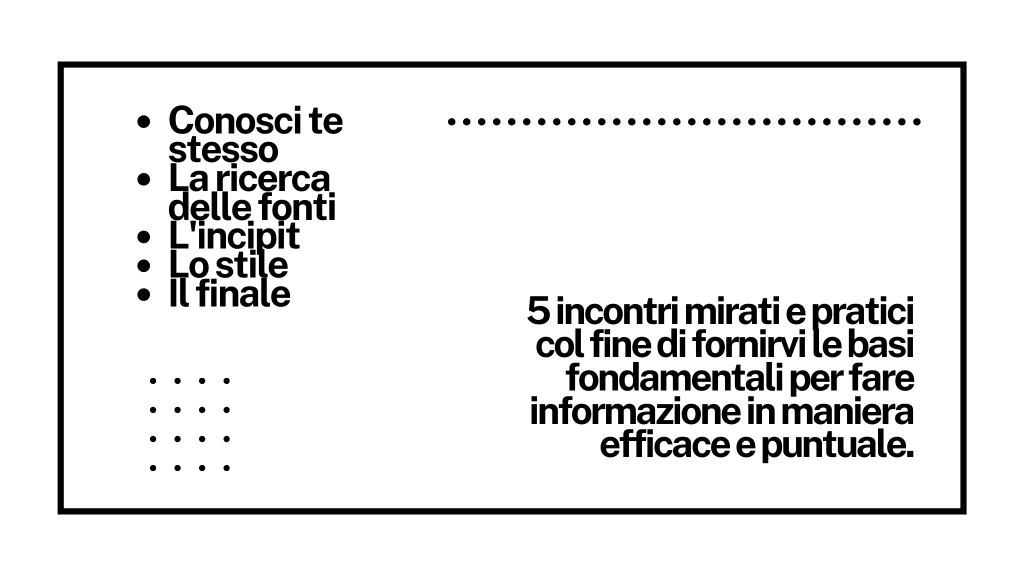 Che fare? Scrivete al più presto a thepitchblogger@gmail.com o a info@writersofwonderland.it per prenotare il vostro posto tra i 12 disponibili!